Collecting + Giving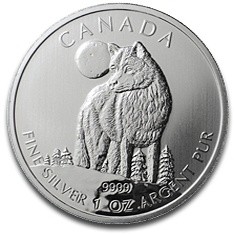 > go directly to the list collecting + giving
Naturally, one can always give every
silver coin
. If one furnishes it additionally with an appealing
packaging
(see
suspending frames + cases
), the presentee will surely be glad about the recoverable present.
Businessmen can already purchase a beautiful coin from the
1/2 ounce range
toghether with the packaging for less than 35 EUR and immediately claim it fully as tax exempt, if they give pleasure to business associates therewith. Please speak to your tax advisor about it.
The choice is not only between beautiful motives with symbols of liberty: American Eagle, Mexiko Libertad. Also numerous animal motives are advisable: Panda, Wolf, Grizzly, Puma, Moose, Antelope, Peregrine, White-Tailed Eagle, Saltwater Crocodile, Koala, Kookaburra, Shark, Kiwi, Tortoise, Elephant. The animals of the Chinese lunar caledar are also present: Goat, Horse, Dragon, Snake, Hare, Tiger, Mouse, Ox etc.
In this category, you will find all offers from the silver range summarized, whose collector's aspect or aesthetical added value significantly increases the price compared to standard coins with the same precious metal content.
Those ones look like coins. However, coins are functional currency in at least one country of the world and therefore bear a minting with an indication of this country or this currency. Medals lack this characteristic.
Medals are often minted for commemoration or as a hint to several occurrences, what makes them especially advisable for giving. Their value is composed of the precious metal content and the sentimental bonus, that enthusiasts are ready to pay. However, in contrast to sheer enthusiast's items, they always have a 'real' inner value due to the precious metal content, which does not get lost even when the enthusiast's aspect fades away.
Medals of silver are principally subject to statutory taxation, thus currently taxed with 19% value added tax. Exception: if traders purchase medals from private persons, they are entitled to apply the differential taxation according to §21a of the German Value Added Tax Act (UStG) when reselling.
There are often given out special mintings of standard coins, which are produced in a limited volume of issuance and/or a higher quality of minting. 'Proof' or 'Polierte Platte' in German thereby is the costliest quality of minting.
Even for standard coins, several series or motives turn out to be a collector's coin afterwards, because buyers are willing to pay a price that far exceeds the precious metal content.
One example for this are the elder age groups of standard coins, such as the Australian Kookaburra, the Australian Koala, the Australian Lunar series (e.g. Tiger), or the Chinese Panda.
Even for specifically published series of certain motives on coins, the increase in value of the elder age groups is partly very high due to the collector's aspect. Examples are the 'Wild Life' series from Canada and the 'Lunar I' and 'Lunar II' series from Australia.
The development for the recently published series 'Birds of Prey' from Canada should be similar. While the coins have a relatively low extra charge on the silver price in the year of issue, the additional value increases disproportionately in the subsequent years.
Clever investors therefore add those silver coins to their silver portfolio, which are currently still available at a low price and which have good chances in the future to turn out to be enthusiast's items. Hot candidates hereby are the current age groups of the China Panda, the Australian Kookaburra, the Australian Lunar II series and the Canadian 'Birds of Prey' series (Peregrine, White-Tailed Eagle).
---