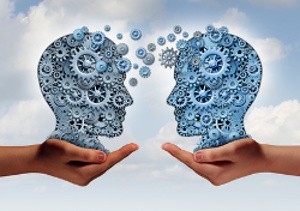 © freshidea / Fotolia
Dates and Events
The activities of Edelmetalle direkt are not restricted on the mere trade of precious metals.
We aim for a long-term cooperation with our customers and also offer individually targeted '
strategies for wealth preservation
' on request.
One component at it is
information
which you cannot find at every turn. Sufficient information is the basis for a responsible engagement in precious metals. Since
'confidence is important and good, but own knowledge is better'
.
For this reason, since 2006, we regularly offer
seminars and lectures
in German language around the topics money - gold - silver in particular consideration of the current crisis and financial events.
Beside those 'standard lectures and standard seminars', we also offer inhouse seminars coordinated with you around the topics guaranteed value, financial crisis, gold and silver, if required. Simply speak to us!
Furthermore, sometimes, there is an update for the current crisis events in the frame of the
'Freiburg regular's table of crisis and chances'
.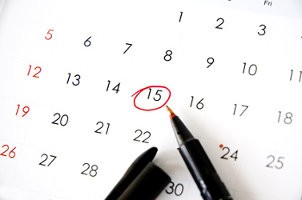 © daniaphoto / Fotolia
Since 2007, we offer our
standard seminars and lectures
also at different adult education centers. The '
Freiburg regular's table of crisis and chances
' takes place since 2009 and currently meets
at least once a year
.
In addition to that, there are some events at our business premises from time to time. And if we are represented on a trade fair as an exhibitor, this
exhibition appearance
is usually accompanied by some lectures in German language.
You can find the
current dates
for our events
here.
Would you like to receive automatically a (reminder) mail in German language for the respective event approx. 1 week before the respective date? Simply send us an
e-mail
then, in order that we can add you to the mailing list.
Naturally, we only use your data for sending those earmarked e-mails, do not pass them on, and you can have yourself been removed from the mailing list at any time on request.
© aerogondo / Fotolia
Since 2007, we offer the following seminars and lectures steadily updated in German language:


For a description in German language of the seminars and lectures mentioned above, please click on the respective link. You will then be redirected to our German homepage.
See
here
the
current dates
.
Further topics of possible lectures in German language are e.g.
'Gold and silver: guaranteed value or risky investment?'
'Banking and euro crisis: how threatened are my savings?'
'Gold and silver: bubble burst - boom over?'
'Safe money in times of the financial crisis?'
'Euro, quo vadis?'
We are also pleased to offer those and further topics or interesting partial aspects for you as inhouse seminars in your company.
Simply speak to us.
Contact here
.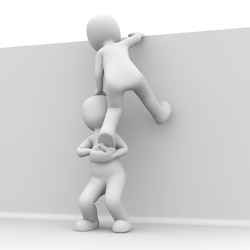 © 3DMan.eu / Fotolia
Since nobody of us knows it all and all the political-social-economic parameters which argue for or against the acquisition of precious metals within the framework of an extensive private crisis prevention are complex, connected with each other, and submitted to a steady, dynamic modification, it is important to have sufficient and current information.
Many former participants of seminars, consultation customers, or people who are otherwise interested in this subject area have made the experience that they cannot or can only talk in a very restricted way about this to their personal environment. Since nobody of us knows it all, updated information and the critical exchange with others are an important component of the personal prevention.
For this purpose, the 'Freiburg regular's table of crisis and chances' founded in 2009 takes place sometimes, where you also always get an update about the current crisis events, which are then discussed among the participating people. In January 2019, the 63. meeting took place.
The 'regular's table of crisis and chances' considers itself as a presented forum open to everybody for the exchange of information, experiences, and opinions as well as for the foundation of networks around the subject financial crisis. Inputs of the participating people are explicitly desired!
See
here
further information
in German language.
Current dates:
here.
You are welcome to send us an e-mail, in order that we add you to the mailing list. Then, you receive an invitation mail as a reminder shortly before every regular's table meeting.
Please note that the regular's table is held in German language.
We also call attention to our services and strategies for guaranteed value with gold and silver in the form of exhibition appearances.
See here.