Other Accessories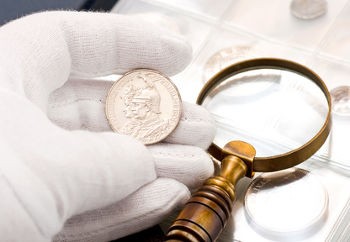 ©Yingko / Fotolia
> go directly to the list of Other accessories
In this category, other accessories, which could be useful for owners of precious metals, are listed.
Especially when touching silver, we recommend the carrying of cotton gloves. If you still recognize after a time that some of your coins are visually affected, you can clean them again with the fitting gold bath or silver bath.
A magnifier with strong magnification facilitates the recognition of details on your coins or bars.
---
Price list: (1 product)
Status: 07.12.2023, 21:07
Price update in

2

min
Outdated prices: reload now
only articles
in stock

Print
Weight
products
Purchase
VAT
Sale
Other Accessories