Silver Coins 1.25 - 10 Ounces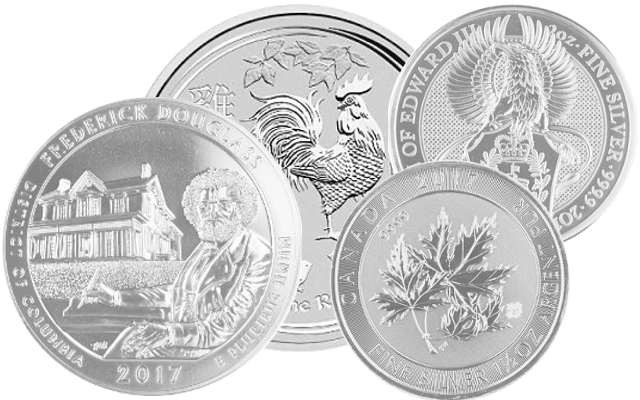 > directly visit the list of silver coins 1.25 - 10 ounces
Apart from the
standard coins in the area of 1oz
, Edelmetalle direkt offers also a selected range of common silver coins with a higher (troy) weight.
Larger units above 1 ounce bridge the gap to the more commonly traded coins or coin bars with a
fine silver content of 1 kilogram.
Additionally, an increase in value can be expected here, because those less commonly traded coins hold a specific
collector's value
, which will show to advantage especially when everything goes on 'normally', thus if the big collapse stays away.
Here you may find both coins with unusual troy weights, such as the Canadian
Multi Maple Leaf (Super Leaf)
with a weight of 1.5 ounces, coins with collector's potential with a size of 2 ounces - e. g. the
Queens Beast-Series
from Great Britain in silver - or with a size of 5 ounces - e. g. from the Series
America the Beautiful
- but as well "classics", such as the
Australian Lunar II-Series
in the format of 2 ounces, 5 ounces and 10 ounces of silver. Usually, within 3 - 5 working days we are able to have also the silver coins ready for you that are commonly traded but not listed on our homepage for the moment.
Simply give us a call
!
---