Palladium Coins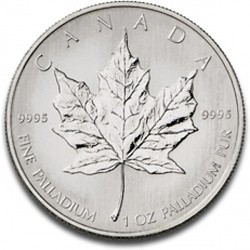 > Go directly to the list of Palladium coins
Edelmetalle direkt offers the most common investment coins of palladium worldwide for purchase.
In our palladium range, you will find the Canadian Palladium Maple Leaf and the Palladium Cook Islands.
Are you looking for a specific sort that is currently not listed?
Call us or send us an e-mail
then. We stock many articles that are not listed in the shop. Otherwise, we will obtain the desired sort as quickly as possible on the market for you.
---