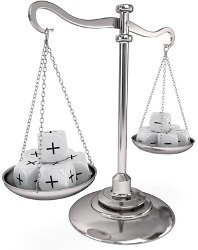 © fotomek / Fotolia
Why buy copper
Aesthatically appealing present for the small purse
Generally, copper is only perceived as an industrial metal, because it conducts the electric current very well.
Furthermore, as a cheap metal, it is found in numerous coins and medals as an alloying (metal mixture) or in pure form.
We are asked frequently, if we can provide a low-priced but still appealing offer for giving.
The copper coins and copper medals listed by us comply with exactly this need. They have a very beautiful motive and lay in the price range of less than 5 EUR per piece.
If one wraps those appealing medals aditionally in a beautiful packaging (see
suspending frames + cases
), the presentee will surely be glad about the beautiful present.
Those medals with their motives are also very popular among children. While the parents buy recoverable coins and bars of
gold
and
silver
, the children receive a beautiful medal of copper.
For further information about the precious metal purchase, we are at your full disposal both
by telephone
and in the direct conversation.