Silver Coins 1 kg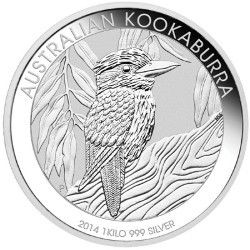 > directly visit the list of silver coins 1 kilo / coin bars
Beside the
standard coins from the 1 ounce range
, Edelmetalle direkt in Freiburg also offers you a range of the popular 1 kg coins or 1 kg coin bars.
This weight class is especially interesting for those silver investors who would like to invest higher amounts in silver and who already possess a basis of
standard silver coins from the 1 ounce range
.
This weight class is a little lower priced than the small units. In contrast to classical
silver bars
, which are principally imposed with 19% value added tax, according to § 25a of the German Value Added Tax Act (UStG) the so-called
differential taxation
can be applied to coins and coin bars that originate from a non-EU-country. Thereby, only the trader's margin is imposed with 19% value added tax, while the original importer only has to pay the import sales tax of 7%.
This leads to the fact that the declared final price is considerably lower than the declared gross price for silver bars of the same weight class when applying the differential taxation.
Because of the price advantage, nearly all private customers prefere coins (round) or coin bars. The latter look like a bar, but are formally a functional currency in any country of the world, which is pointed out by the minting on the coin bar.
Commercial customers
, who are entitled for input tax deduction, prefere the statutory taxation of 19% though. For those customers, the 1 kilo siver bars and the coins from the EU-area, which are subject to statutory taxation, are more favourable than silver coins to which the differential taxation applies.
---
Price list: (2 products)
Status: 07.12.2023, 20:57
Price update in

4

min
Outdated prices: reload now
only articles
in stock

Print
Weight
products
Purchase
VAT
Sale
Silver Coins 1 kg