Our Partners
Partners for our business
In the context of our business, Edelmetalle direkt cooperates with selected partners.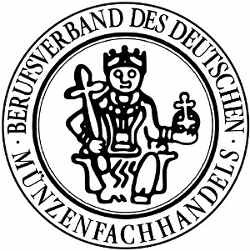 Edelmetalle direkt is member of the
Professional Association of the German Specialist Coin Shops (Berufsverband des Deutschen Münzfachhandels e.V.)
. More than 200 domestic and foreign companies are associated in it.
A membership can be seen as a quality seal for reliable business practices in the precious metal trade.
As a member of the association, we have commited ourselves to the 'offered professional and commercial diligence when trading with coins'. This includes also the extensive consultation of our customers.
In case that counterfeits are offered to us, we are encouraged to inform the association and the other members immediately, to prevent their distribution, and to convict the forgers. Forgers do not stand a chance at our premises, because we have invested extensively in technical
methods for authentication
.

AuroTest
develops and distributes nondestructive and easy to handle authenticity inspection systems for bars and coins. We verify the goods receiving preferably with products from Aurotest, such as the
magnetic scale ATS 300 MW
and the
ultrasonic measuring device ATS 1000
.
A longstandig partnership in terms of the authentication of gold and silver connects us with the company AuroTest. AuroTest recommends Edelmetalle direkt as a local parner for authentication on a fee basis.
Information about the authentication.

We use the worldwide network of Deutsche Post and of its paket subsidiary DHL to ship our precious metal goods safely and quickly to our customers.
Information about the insured shipping.
Local partners as a customer recommendation
The following provides a presentation of partners from the Greater Freiburg area, who we would like to recommend to our customers.

KW Plan
is an architectural office and builder from Freiburg, who Edelmetalle direkt cooperates with in terms of exploitation of real estates.

Sabine Krings
is a talented painter from Freiburg, who has already exhibited her paintings (acryl and/or synthetic resin on canvas) in our office.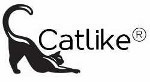 Catlike®
in Freiburg is an uncommon method to free oneself from stress and tension. The combination of muscle and emotional work is very effective for tensions, pain, but also for unsolved emotional conflicts. Gives people a young, lively charisma.