Anonymous Cash Sale - Over-the-counter Transaction in Freiburg: up to 1,999 EUR per Person
© Gunnar Assmy / Fotolia
We also offer you the opportunity to purchase precious metals in Freiburg directly and discretely in return for cash. This direct sale of gold and silver 'over the counter' is called 'Tafelgeschäft' in German.
All present sorts and quantities can be taken away immediately. For safety reasons, we store a majority of our goods not in our office but with two neighbouring banks. Over-the-counter transaction and cash sale are therefore only possible after date arrangement, in order that we can dispose the goods for you.
Simply arrange an
appointment
. Buy gold and siver over-the-counter in Freiburg!
© by-studio / Fotolia
At Edelmetalle direkt, you can also pay your gold and silver over the counter in Swiss franc, if desired. Thereby, we take the current exchange rate of our reference bank as a basis and accordingly convert your Swiss franc into euro - free of costs and without any fees.
'What the eye does not see, the heart does not grieve over'
- as the saying goes. In the age of NSA, euro crisis, and the banks' and authorities' rage for collecting data, it is almost an archaic relic that in Germany it is absolutely legal to purchase precious metals for up to 1,999 EUR without mentioning the name or the address. Per person and per transaction.
Naturally, when making an anonymous purchase, you will also receive a proper invoice with the information 'what', 'how much', 'at which price', 'where', and 'when' has been bought. Simply, it will not be apparent from the invoice, if 'Müller', 'Meier', or 'Schmidt' has made the purchase. This is comparable to the receipt in the food market. The details are regulated by the German Money Laundring Act (
Geldwäschegesetz
), to which we naturally adhere.
Your advantages:
anonymous over-the-counter transaction up to 1,999 EUR per person
date arrangement for preserving your anonymity against other customers
comprehensive range of gold bars, gold coins, silver bars, silver coins
price fixing by telephone possible, if collection takes place within 3 days
qualified and free consultation as a part of an (intended) precious metal purchase
free authentication of your acquired precious metals
purchase even possible for one ounce of silver only; no minimum purchase quantity!
Call us today and arrange a purchase date at our office:
opening hours and directions
you arrange an appointment in our office by telephone or e-mail
in advance, you can fix the quantity of gold and silver and the price*
you bring the corresponding amount of cash along to the appointment
we check the authenticity of the precious metals together and you pay for them in cash
you receive a signed invoice without your contact data**
naturally, a complete and free consultation is part of every over-the-counter transaction
usually, an over-the-counter transaction does not take longer than 20 to 30 minutes.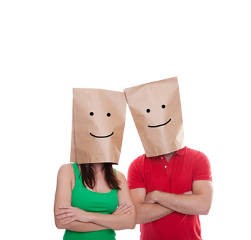 © drubig-photo / Fotolia
The anonymous purchase of gold and silver in Germany is still legally possible up to a limit of 1,999 EUR. Yet! But there are rumours that this limit will be reduced down to 1,000 EUR. Take advantage of the privilege in the remaining time!
In some of our European neighbouring countries, the cash sale is either no longer possible or the limits for a cash sale lie at 1,000 to max. 2,000 EUR (France, Italy, Spain, Greece).
Only the direct cash sale can be realized anonymously. If a purchase is made e.g. on the internet or at a bonded warehouse, when purchasing precious metal stocks, -funds, -ETFs, -mining stocks, an automatic identification of the purchaser will always take place, both by the account movement and also possibly by the corresponding portfolio of securities.
And even several banks who still have a counter for cash sale of precious metals request the presentation of the identity card, which is partially even copied. Supposedly, this information is only checked on-site and is not stored?! It is obvious that these are bank internal guidelines, which would not be legally mandatory. Everybody has to evaluate on his own whether this is anticipatory obedience or actually the famous fear of terrorists. We doubt that real terrorists would choose this way, if they wanted to get to precious metals.
We also offer the opportunity of a free collection by the customer for all those clients who wish to purchase precious metals comfortably from home through our
24 h online shop
. Basically, you have the choice and decide whether you would like to pick up the goods free of costs or if you prefere the
insured shipping
.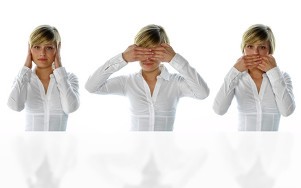 © wildworx / Fotolia
Many of our customers wish a maximum of discretion and confidentiality. To guarantee this, we arrange an
appointment by telephone
with you for the purchase over the counter or for the collection of your
online purchase
. We will then be at your full disposal.
During an appointment with a customer, we principally do not answer the telephone, in order that nobody is able to hear what we are discussing with you. Therefore, if we do not answer the telephone immediately, please call us later again or leave behind your telephone number, in order that we can call you back as soon as possible.
* when fixing the price, the goods have to be paid and picked up within 3 days
** the invoice certifies you the lawful, anonymous purchase of the precious metals